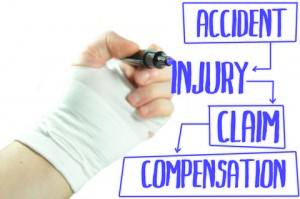 Vocational Services Includes:
Individual re-employment assessments
Injured workers are assessed to determine skill, physical ability and training levels to ensure appropriate job placement.
Scheduled job interviews for injured workers
WorkLinks will schedule and prepare injured workers for oral interviews regarding specific positions and employers.
Comprehensive vocational evaluation and testing
WorkLinks will administer and interpret vocational tests including aptitude tests, achievement tests and career interest surveys.
Labor market surveys
WorkLinks will complete labor market research to develop data for specific labor market areas. Following are examples of labor market research assignments:
Identifying occupational supply and demand for a specific occupation
Identifying salary and wages associated with a position
Identifying the physical demands required for an occupation
Identifying hiring requirements for an occupation
Identifying occupational titles associated with a set of transferable skills
Identifying job openings for a specific position
Identifying training programs related to an occupation
Job site analysis
A job site analysis monitors the objective demands of a job on a worker. It analyzes tasks an individual must perform in the course of a normal workday, providing the following information:
The physical demands required to perform a particular job
Recommendations for modifications to the work environment that will improve worker safety
The level of skill, tolerances, physical capacities and posture required of a worker to perform the job